800S SMT Reflow Soldering Machine/New design LED Reflow oven soldering machine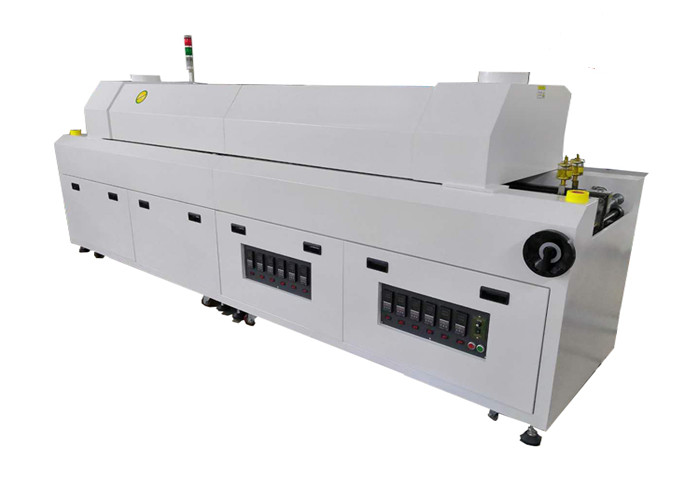 Product Description
Application
The 800S SMT reflow soldering machine is a main equipment produced by Shengdian. It can be widely used for SMD soldering and fixing in SMT workshop for PCB board assembly, LED packaging, LED screen display, mobile phone motherboard, computer motherboard, safety control motherboard, electronic products etc. It can realize precise and stable temperature control in order to achieve fast and even soldering.
Range of application
Solder paste type: lead-free solder, ordinary solder, SMD glue;
Maximum substrate size which can be processed: 310 (mm) ;
It can be used for the following components: 0805, 0603, 0402, 0201, 01005 small component CSP, BGA, single-sided, dual-sided PCB board.
Main functions
The 800S SMT reflow soldering machine can be used to solder the electronic parts and components such as BGA, various types of IC, QFN, resistor, capacitor, diode etc. onto LED screen display and LED substrate.
Working principle
It can melt the printed solder paste on the PCB substrate and then fix the components on the substrate by precise positioning of reflow soldering.
No.

Scope of application

1

Suitable for solder paste type

Lead-free solder, ordinary solder, red glue

2

Processing the maximum substrate size (MM)

MAX 300(mm)

3

Applicable component type

0805, 0603, 0402. 0201, 01005 small components CSP, BGA, etc. single-sided / double-panel

Dimensions

1

Dimensions L*W*H(MM)

4200*850*1450mm

2

Body weight

800KG

3

Temperature zone

Upper 8 district hot air, lower 8 district, 16 temperature control

temperature control

1

Temperature control method

Each temperature zone is independently controlled by Siemens PLC temperature module PID+pulse+SSR

2

Temperature zone control accuracy

±1℃

3

Temperature control range

Room temperature ~3500C

4

Heating time (cold start)

15 minutes or so

5

Temperature stabilization time

Within 2 minutes

Furnace structure

1

Wind mode

Adopting the world's leading hot air circulation technology, the hot air circulation is rationally used to make the hot air stable through turbocharging; the high thermal efficiency cycle rate is energy saving and stable, and the heating repeatability is extremely high, which is very suitable for the small process space in the lead-free process. .

2

Internal structure

The turbine is used to increase the wind speed and pressure, so that the wind speed is stable, the temperature is stable, and the welding effect is better;

Transport mechanism

1

Conveyor belt width

400mm

2

Transmission method

Chain/net belt transmission

3

Conveying direction

Left → right, right → left (optional)

4

Transmission chain surface height

900mm±20

5

Transportation speed

0~2200mm/min

6

rail

Special anti-twist aluminum alloy profiles
7

Chain expansion

Less than 2.5mm

8

Chain lubrication

Manual refueling device

9

Chain tensioning device

Chain tensioning automatically

cooling system

1

1 cooling zone

AC220V axial fan mode

2

Rosin smoke treatment

Forced discharge of special pipes before and after the furnace

3

cooling method

Turbocharged cooling zone: 1 cooling zone

Control System

1

power supply

3-phase five-wire system 380V

2

Total power

28KW

3

Starting power / no-load power

28KW/0.5KW

4

No-load constant temperature power

6-8KW

5

Transfer motor

Motor 220VAC three phase 90W

6

Wind motor

Taiwan Mitsukoshi high temperature motor three-phase AC220/380V 45W

7

Taiwan motor 1440 revolutions per minute

8

Heater

Spiral 2-position integrated square heating wire, imported high-quality heating wire group, fast heat exchange, long life and high heat utilization.

9

alarm

Over temperature alarm, automatic cut off heating power

10

Control host

Computer + solid state drive

11

Computer operating system

Reflow soldering control system

12

Control System

Can set, modify, store, temperature and speed parameters, analysis curve
Packaging & Shipping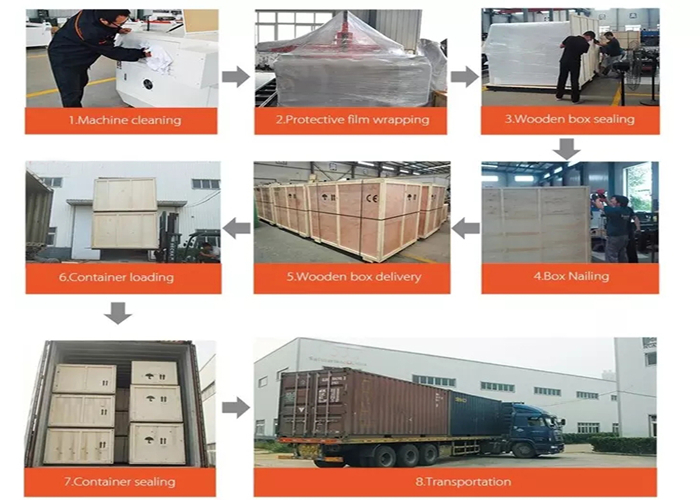 exhibition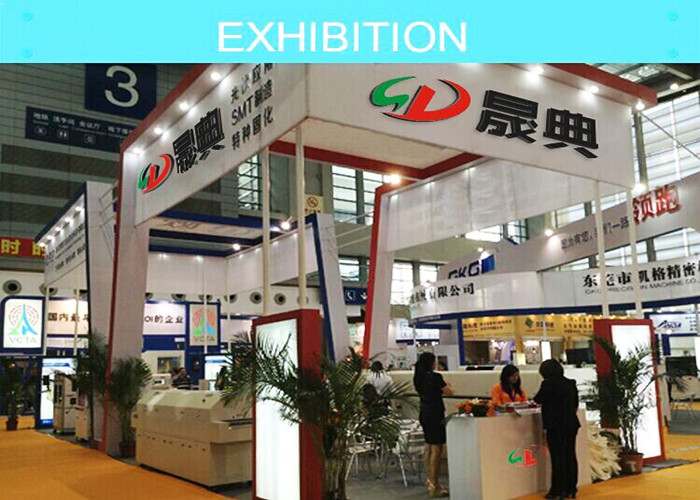 Factory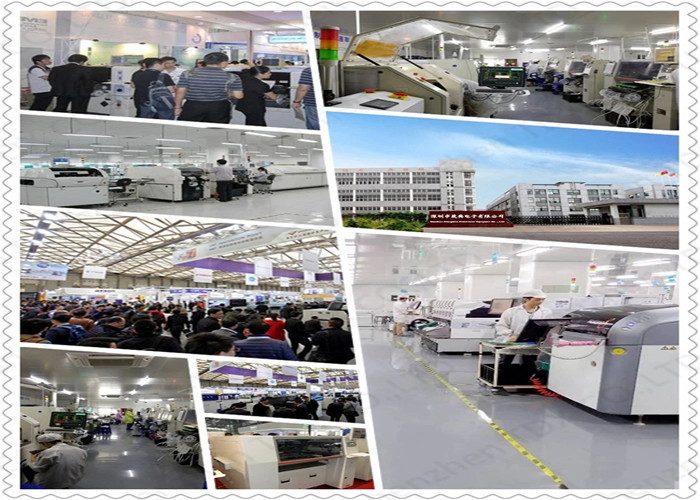 Keywords:
SMT reflow oven, soldering oven, SMT oven, SMT soldering reflow oven, smt assembly line reflow oven, PCB soldering reflow oven, SMT assembly oven, PCB soldering oven, LED reflow oven, LED PCB reflow oven.
ShenZhen Shengdian Electronic Equipment Co .,Ltd.provide a full SMT assembly line solutions, including SMT reflow oven, wave soldering machine, pick and place machine, solder paste printer, PCB loader, PCB unloader, chip mounter, SMT AOI machine, SMT SPI machine, SMT XRay machine, SMT assembly line equipment, PCB production Equipment etc any kind SMT machines you may need
Alan
ShenZhen Shengdian Electronic Equipment Co .,Ltd.
Tel:+86-755-
29878226
Mob & Wechat & Whatsapp/skype : +86-18665909652
Add.: Building A, No.98, Guangshen road, Dongfang community, Songgang residential district, Baoan district, Shenzhen, China